Have questions? Feel free to contact us at any time.
If our reresentatives are not available, please feel free to let them a message on their voicemail, they will call you back within 48h.
Otherwise use our contact form. you will got an answer within less than 24h. Thank you
Source One Distribution is the leading distributor of custom motorized - glydea motorized draperies, tubular motors, awning roof mount brackets and is a certified Somfy - Simu expert.

Call us for a FREE consultation and advise from an industry expert. Nobody can beat our prices or 5-Star service!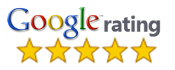 Company info | Terms & Conditions

Tel: (407) 694-2730 • Email: contact@source1d.com
9027 Classic Ct. Orlando, FL 32819
© Source One Distribution North America Inc. All Rights Reserved.
Various brands & models available: Somfy - 504, 510, 515, 535, 550, 660, 680, 6100 SIMU - 515, 525, 535, 550, 560, 680, 6100 SD1 - 520R, 530R, 550RMO, 6100RMO Various options available: Round Head, Star Head, RTS, CMO, Altus, HZ, DMI