Source One Distribution is the leading distributor of custom motorized - glydea motorized draperies, tubular motors, awning roof mount brackets and is a certified Somfy - Simu expert.

Call us for a FREE consultation and advise from an industry expert. Nobody can beat our prices or 5-Star service!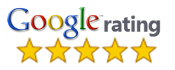 Company info | Terms & Conditions

Tel: (407) 694-2730 • Email: contact@source1d.com
9027 Classic Ct. Orlando, FL 32819
© Source One Distribution North America Inc. All Rights Reserved.
Various brands & models available: Somfy - 504, 510, 515, 535, 550, 660, 680, 6100 SIMU - 515, 525, 535, 550, 560, 680, 6100 SD1 - 520R, 530R, 550RMO, 6100RMO Various options available: Round Head, Star Head, RTS, CMO, Altus, HZ, DMI